Introducing our most
refined user experience
Let us handle the tech while you handle the sales!
We will work with you to help you stand out.
Our standing touch tables are an effective solution to interactively displaying site plans and seamless wayfinding.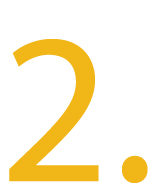 Split Screen
Showcase your price list, features & finishes etc beside your siteplan.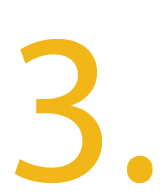 Interactive Siteplan
Password protected up-to-date lot status.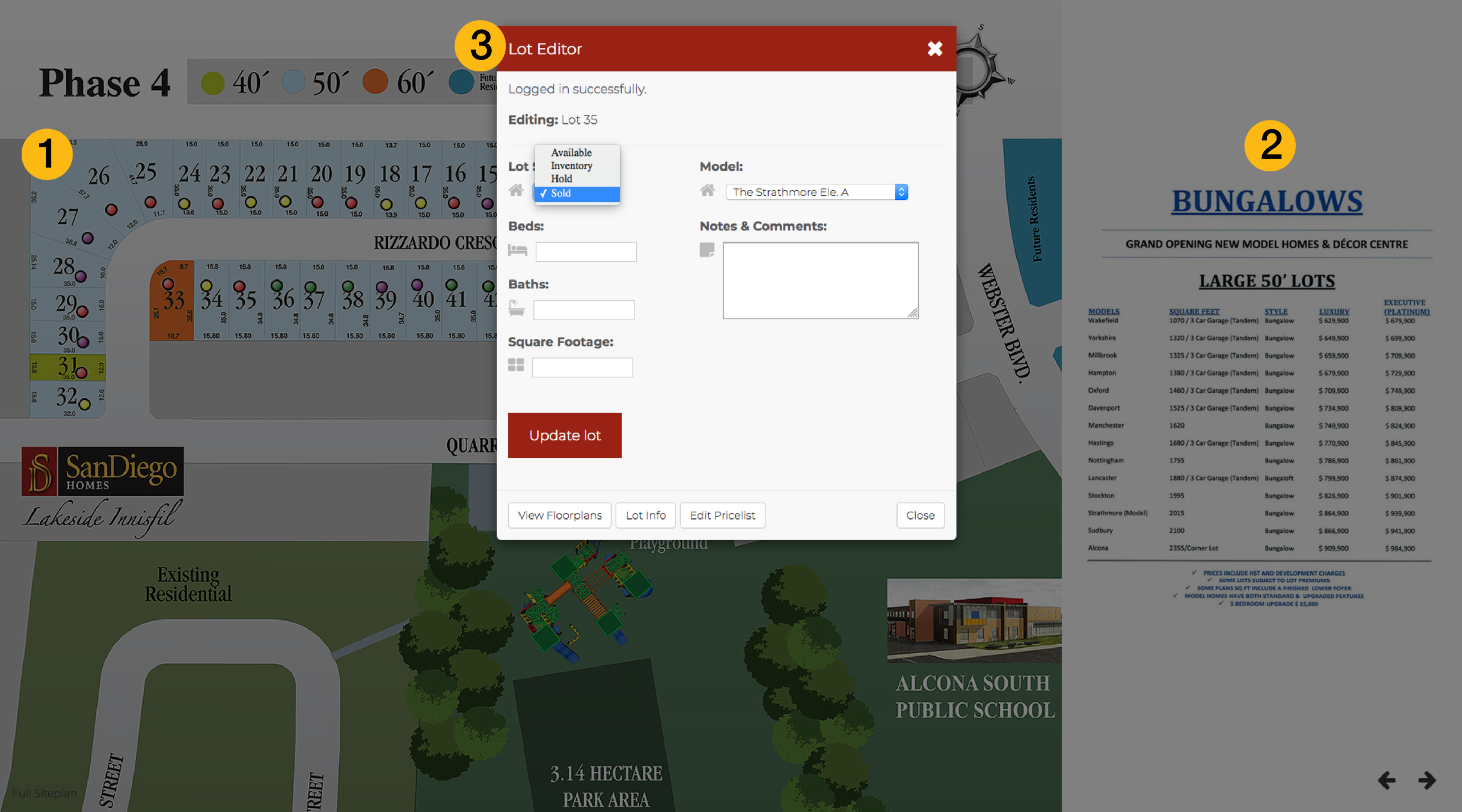 1. Site Plan 2. Split Screen  3. Instant Lot Changes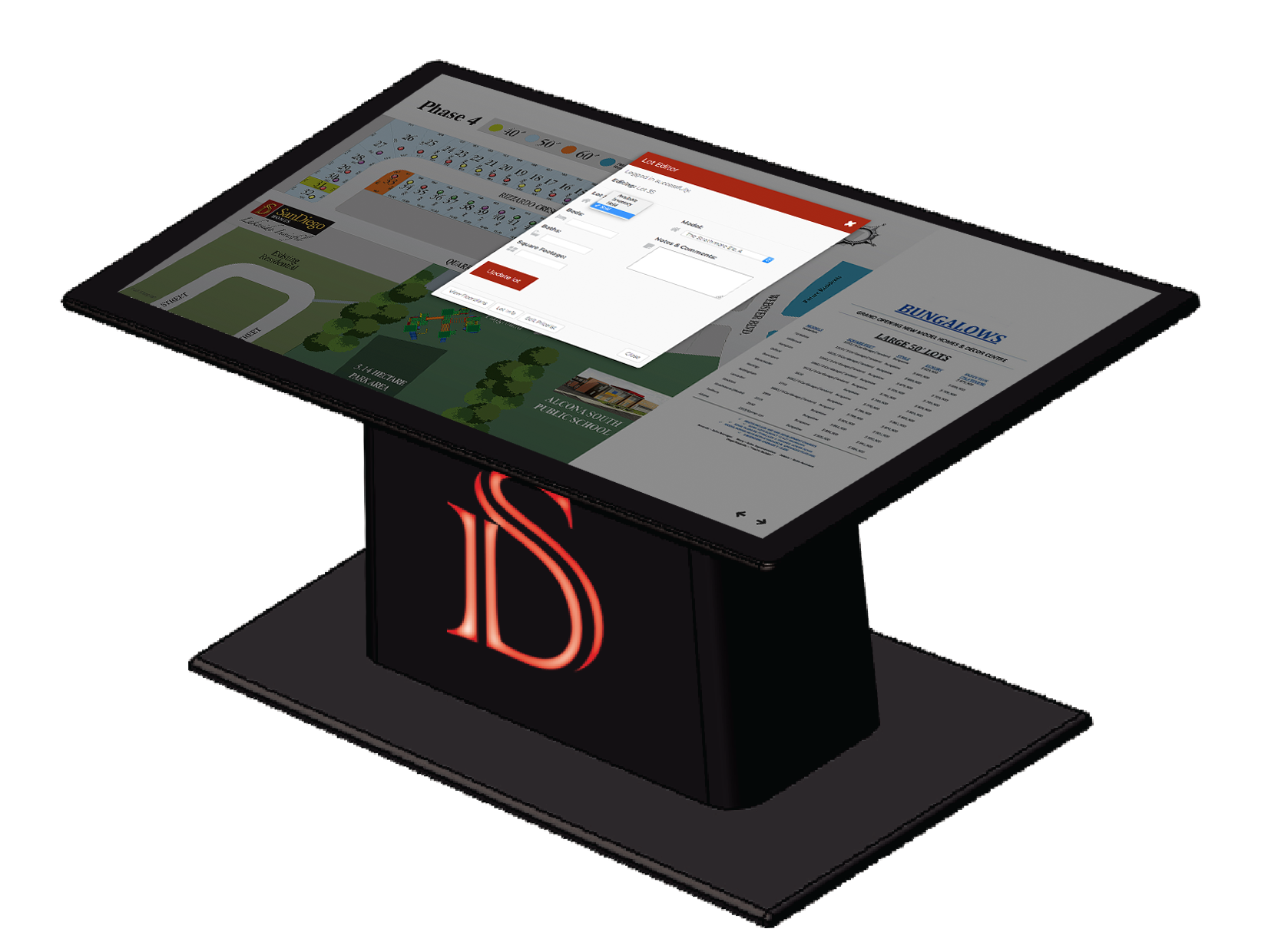 Amenity Map
Visually represent the key benefits and conveniences located around the development.
Engage your Audience
We create ways to engage your audience for longer-lasting, rewarding customer engagement.
Develop and design any user interface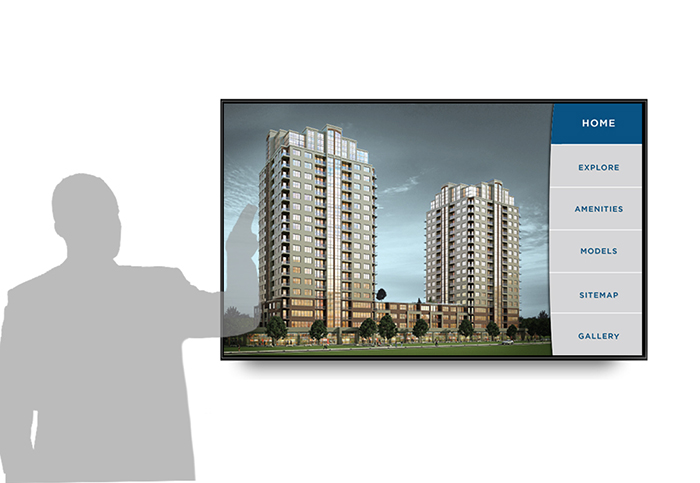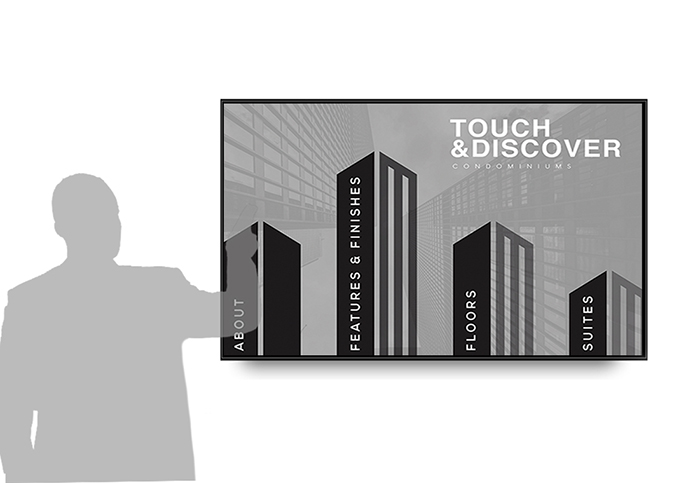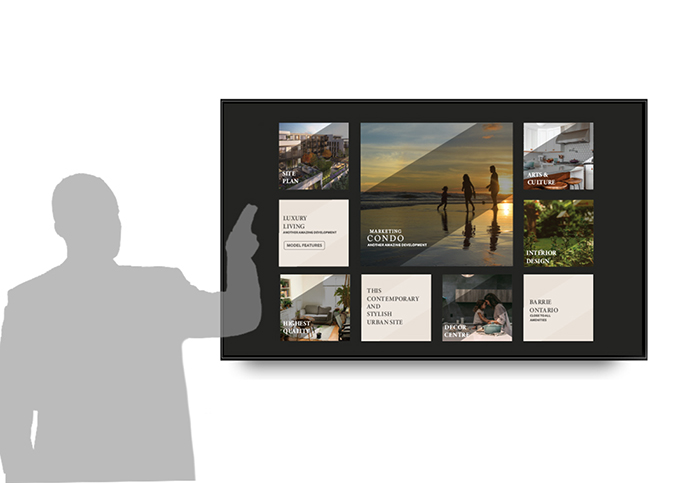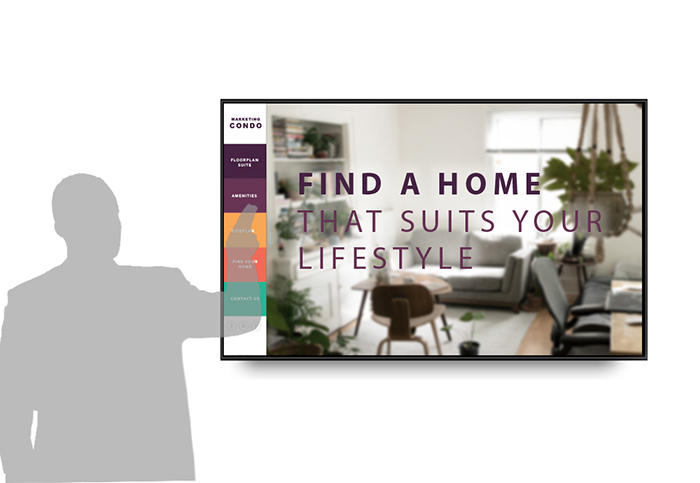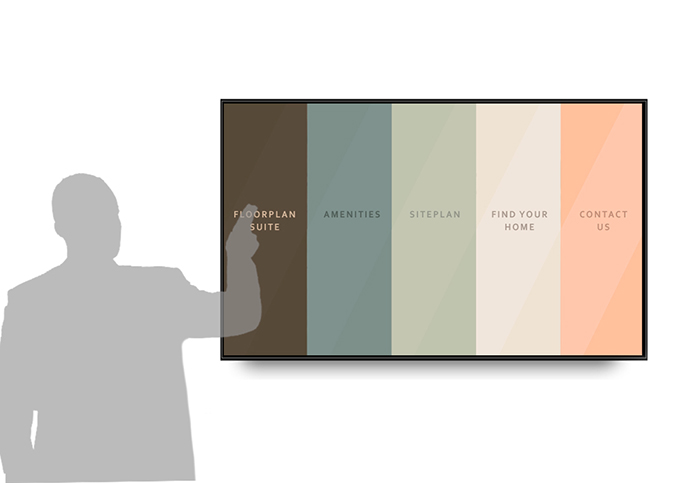 Profoundly positive effect on home buyers
Interactive Siteplan Options
Interactive Video Capabilities
Inspire and engage home buyers
Versatility
Digital Signage can be used in a variety of ways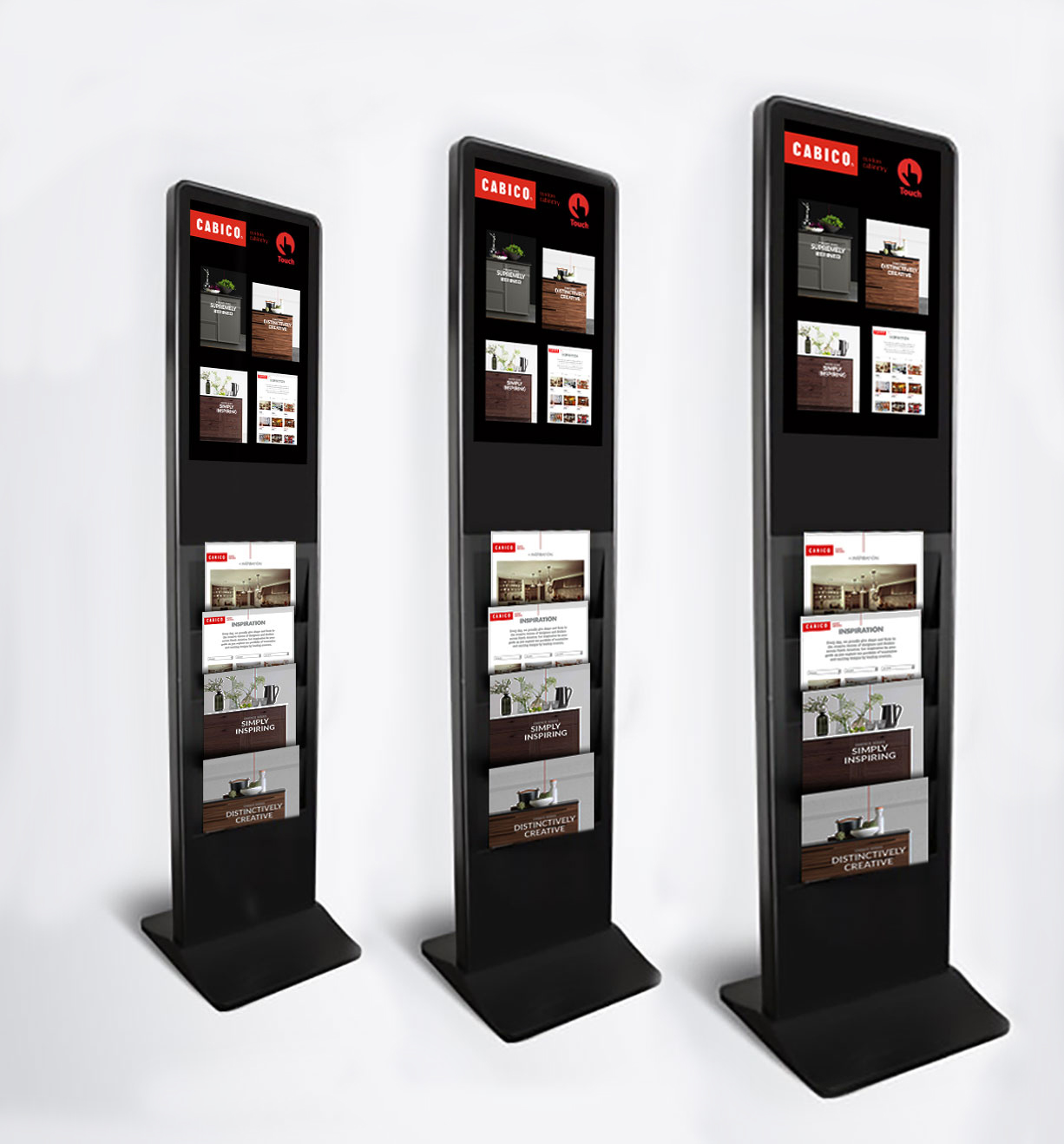 The brochure standing tower comes in 3 different sizes.
Warranty
One year warranty included
Home buyers can compare floorplans.
User-Friendly Tech
We equip you with comprehensive installation guidance
Showcase a wide range of materials & finishes.
Designed to deliver precise and brilliant visual messages
High quality digital display
46″ or 55″ can be used to build a wall of entertainment for your sales office or decor centre. Our wall units can be used for advertising videos of your virtual site, as well as advertising promotions and incentives. The video wall has endless possibilities: color boards, feature finishes and lifestyle / living videos mounted in your sales office.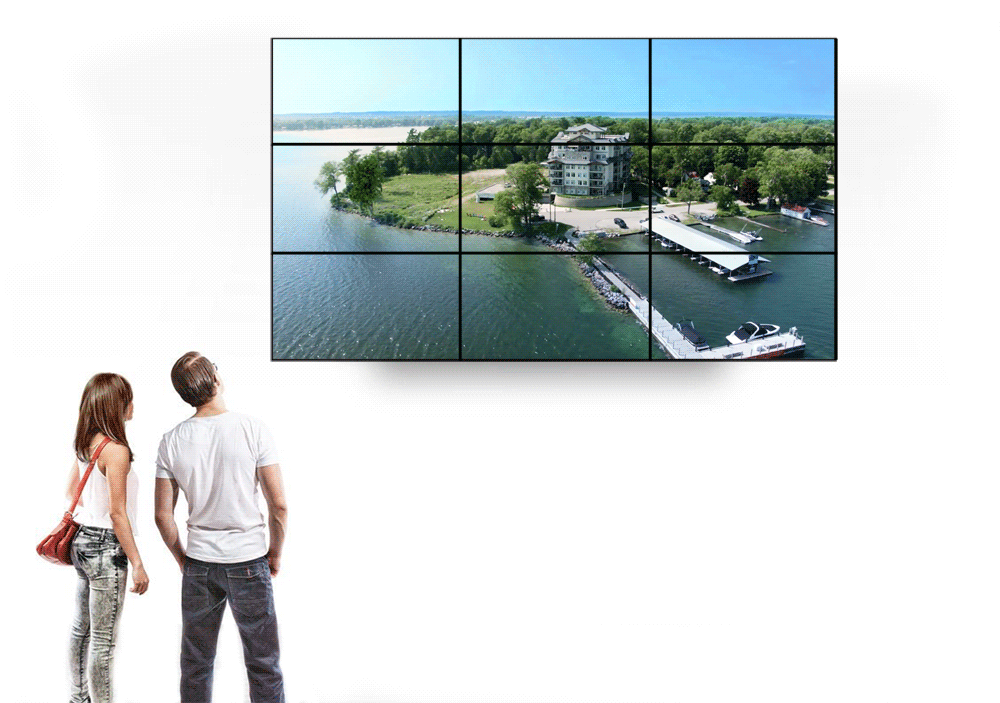 Digital signage can be used in various ways



Interactivity encourages customer engagement & brand loyalty
Horizontal & vertical display
Smart screensavers
Keep your messaging current and engaging.
Improve visual experience
High-quality renderings, floor plans, and 3D walkthroughs can be displayed.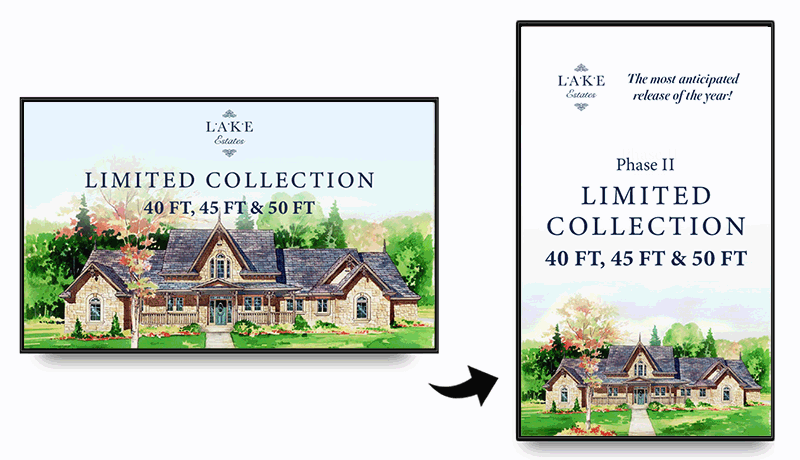 Schedule Incentives
Advertise videos or photos at specific times of the day.
Real Time Changes
We make all changes and updates "on the fly" from remote access.
Have questions?
we can answer you
Get answers about Pricing, Specifications, Installation, and more…