Little-to-no Learning Curve
We equip you with comprehensive installation guidance.
Quick Content Change
Fast input of ads or sale banners in retail stores.
Worldwide Service
Our global warranty allows you to receive hardware & software repairs.
Technical Support
Receive Technical support through remotely to troubleshoot on-site issues.
Digital signage can be used in various ways
46″ or 55″ can be used to build a wall of entertainment for your sales office or sales centre. Our wall units can be used for advertising videos of your virtual site, as well as advertising promotions and incentives. The video wall has endless possibilities: color boards, feature finishes and lifestyle / living videos mounted to your site's sales centre.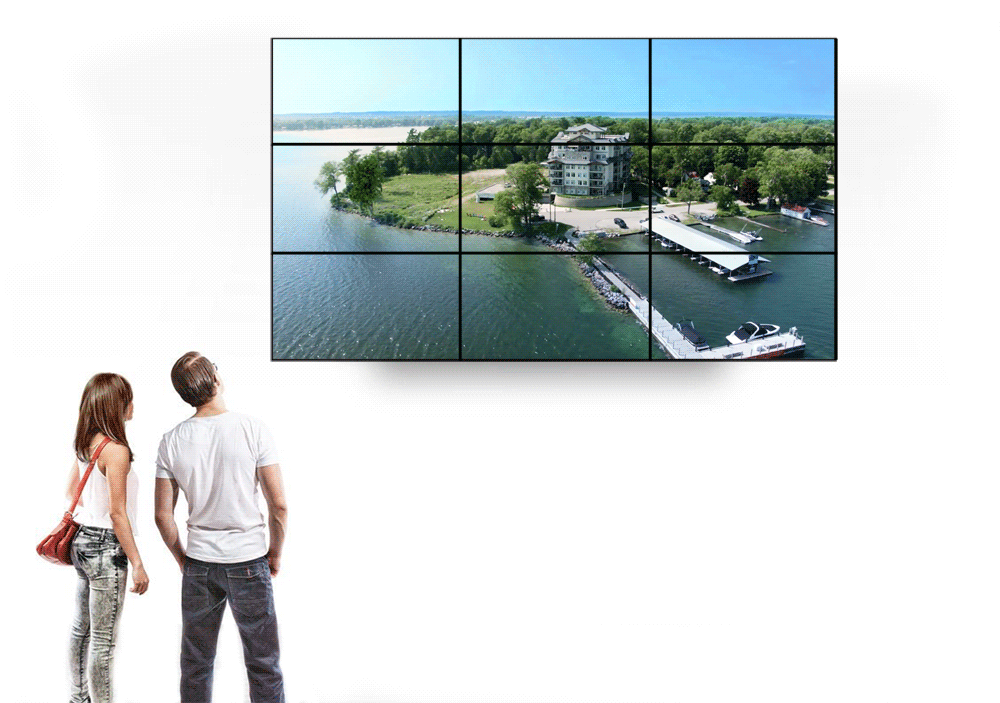 See something you like?
Let's Work Together!
Hours
Mon to Fri 9:00am to 5:00pm EST
Headquarters:
165 Saunders Road
Barrie, Ontario L4N 9A3 Canada